Arches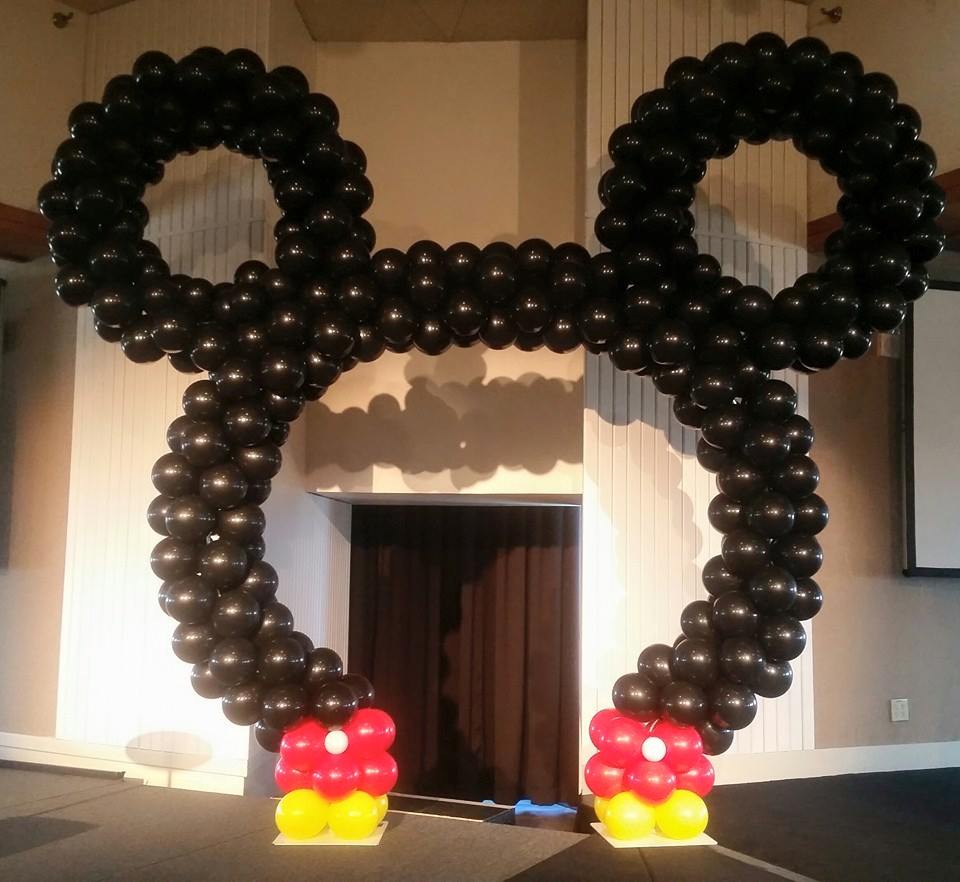 There are four basic types of arches we offer:
Packed Spiral Arches, Linked Balloon Arches, String of Pearl Arches and Custom Shapes, such as Micky Mouse, Heart, Star ETC..
Of course, there are a million different ways to customize these arch types, but this is a good place to start! We price all of our arches by the foot. Here is our pricing formula:
Width + Height(1.5) = Length

Packed Spiral Arches are priced at $10/ft.
Linked Balloon Arches & String of Pearl Arches are priced at $5/ft.
Customizations can add to price, so please call us for a more accurate quote.

From weddings to birthdays, we can decorate your special event and create amazing balloon arches, sculptures, centerpieces, and columns to give your party that memorable touch people will talk about long after the party is over.

Balloon decor is not just helium balloons on a string! It is recognized as an innovative and cost-effective way to create a visual story that has some real impact.

Whether you know exactly what you want, or are just wondering "Where do I begin??", we hope the information below can help you. It is no substitute for calling us, however, so please do not hesitate to call us at 918-955-3060 with any questions!


Questions? Ready to Place an Order? Contact Us