Glitter Tattoos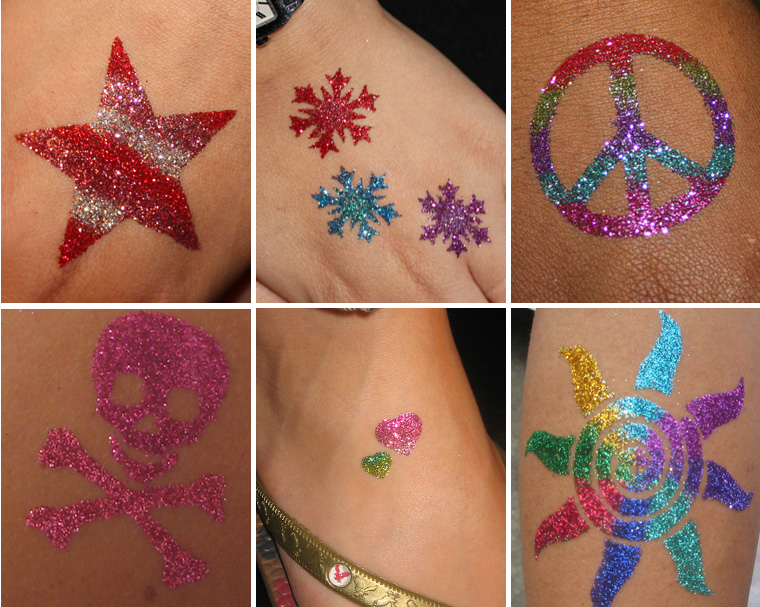 These are a fun and fantastic accompaniment or alternative to face painting for your event.

These tattoos give a real "wow" factor for both children and adults alike- whether it is for a party or a night out on the town.

They are waterproof so GREAT FOR POOL PARTIES! they last for 3-5 days.

There is a huge variety of designs and colors-even black light responsive UV, so there is something for everyone!

We can custom cut your logo into stencils for your next company event. Can you think of better advertising that someone wearing your logo as a tattoo?

These tattoos are created using a stencil, applied with cosmetic grade glitter glue.
We can even custom make a stencil for your event!
Make your event extra special with Custom Made Stencils. This is great for mitzvahs, corporate parties and product launches. Imagine your design or logo tattooed on your guest for up to 7 days. People will definitely ask about it and your event or party will surely be mentioned.
Questions? Ready to Place an Order? Contact Us