Glitter Tattoos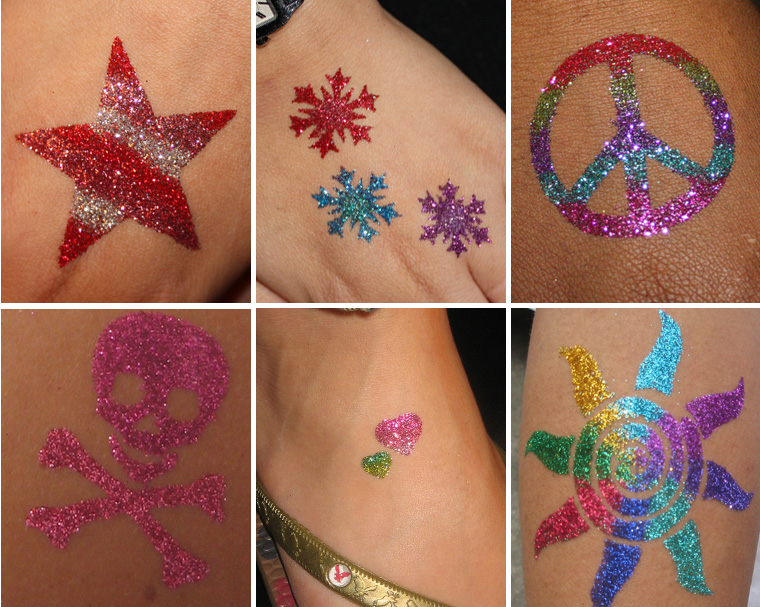 These are a fun and fantastic accompaniment or alternative to face painting for your event.

These tattoos give a real "wow" factor for both children and adults alike- whether it is for a party or a night out on the town.

There is a huge variety of designs and colours-even black light responsive UV, so there is something for everyone!

These tattoos are created using a stencil, applied with cosmetic grade glitter glue. They are waterproof so GREAT FOR POOL PARTIES! they last for 5-7 days.
Questions? Ready to Place an Order? Contact Us